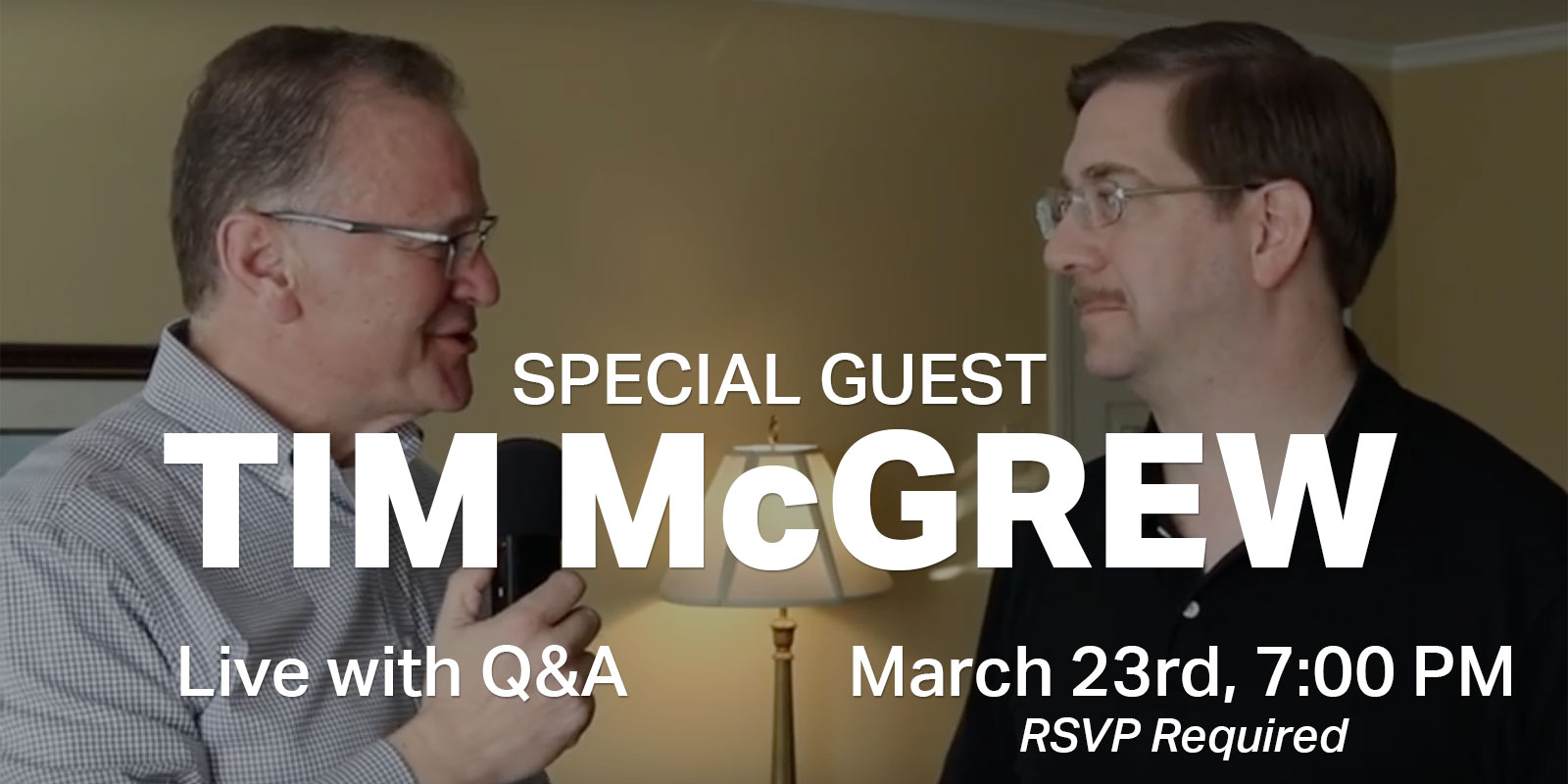 March 23, 2018
Join us at 7:00 pm on March 23rd for a visit from philosophy professor Tim McGrew. You can watch James Walker's interview with Dr. McGrew on our blog.
We meet at 404 E. 1st St., Arlington, TX 76010.
Food and drinks are provided, but seating is limited to 20 people. To reserve your place or for more information, please visit our contact page or call Bill Cluck at (817) 477-7688.